East Walker River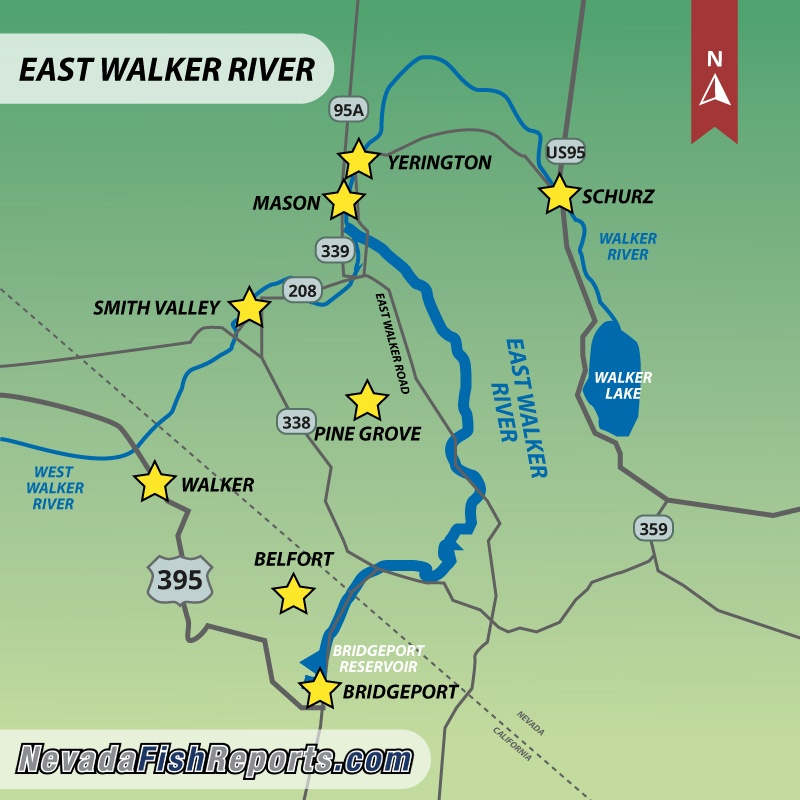 River Information
The East Walker River, located in eastern California and western Nevada, is a popular destination for fly fishing enthusiasts. The river is known for its clear waters and abundant trout populations, making it an ideal location for both experienced and novice anglers.

One of the best times to fish on the East Walker River is during the spring and fall seasons, when the water levels are higher and the temperatures are cooler. The river is also known for its hatches, particularly of mayflies and caddisflies, which can create excellent opportunities for dry fly fishing.

When fly fishing on the East Walker River, it is important to bring the right equipment. A 9-foot fly rod with a 5- or 6-weight line is recommended, along with a selection of dry flies, nymphs, and streamers. Waders are also essential, as the river can be cold and the bottom can be rocky.

In terms of techniques, anglers can try a variety of approaches depending on the conditions. Nymphing can be particularly effective, as the river has plenty of deep pools and runs where trout like to feed. Dry fly fishing can also be successful, particularly during hatches, when trout are rising to the surface to feed.

One of the best spots for fly fishing on the East Walker River is the section below the Bridgeport Reservoir Dam, where the water is often crystal clear and the trout are plentiful. However, the river offers many other excellent fishing locations, including sections near the towns of Walker and Coleville.

Overall, fly fishing on the East Walker River is a rewarding and challenging experience for anglers of all levels. With its beautiful scenery and abundant trout populations, the river is a must-visit location for anyone looking to enjoy the great outdoors and test their fly fishing skills.
Latest Fish Reports
Detailed Map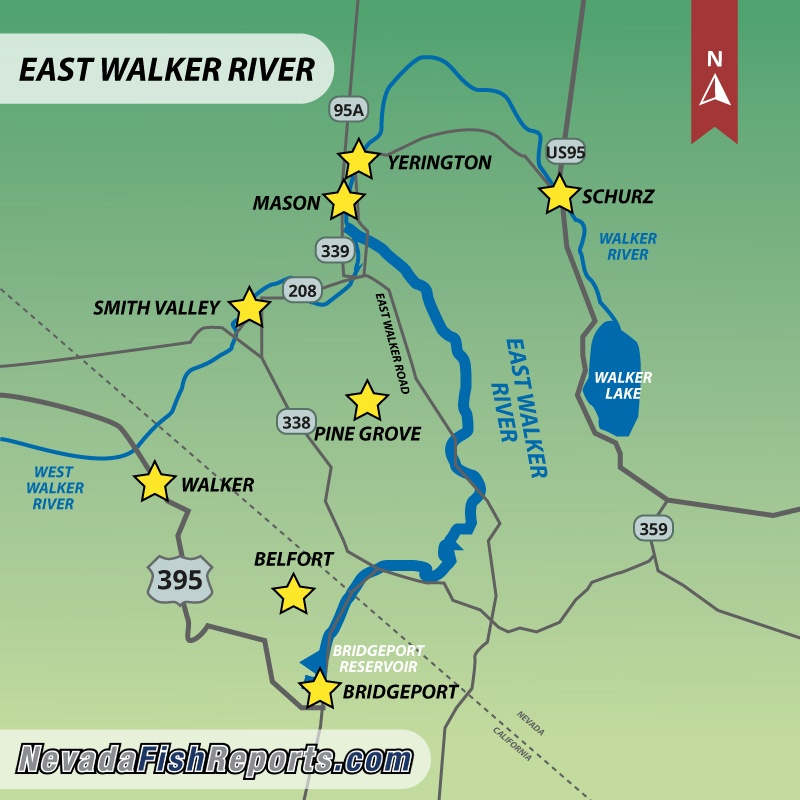 www.EasternSierraFishReports.com © 2023. All Rights Reserved.
Website Hosting and Design provided by TECK.net